At Mimo Limousine, we ensure that all our customers get the best that the greater Montreal, Quebec, and surrounding areas offer in the world of limo and private chauffeur services.
Such an exemplary limo service is something we could only achieve through qualified and excellent staff, a well-maintained fleet, and a genuine passion to serve. To us, you are a VIP and should be treated as such.
What Makes Us the Premier Limo Company in Montreal?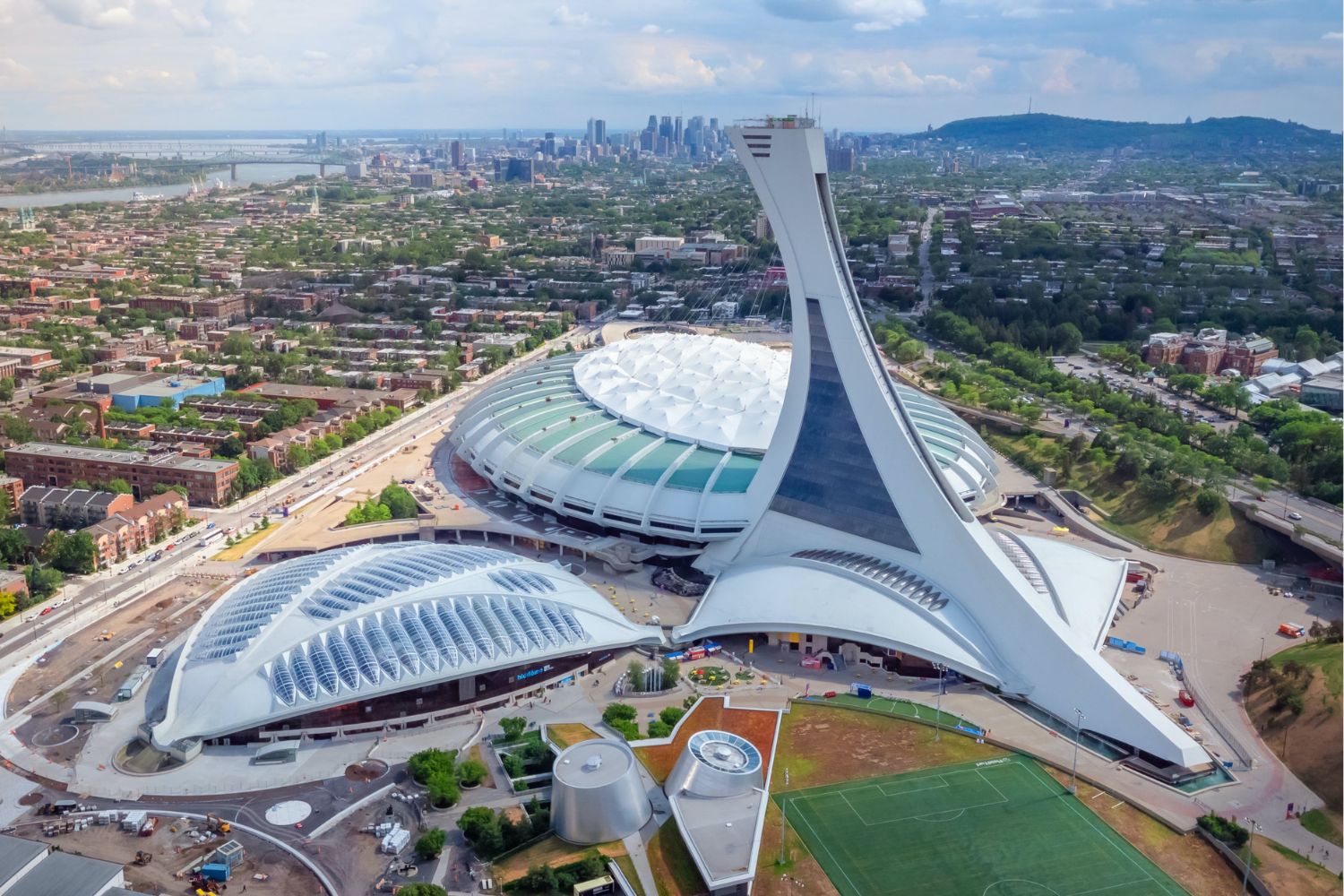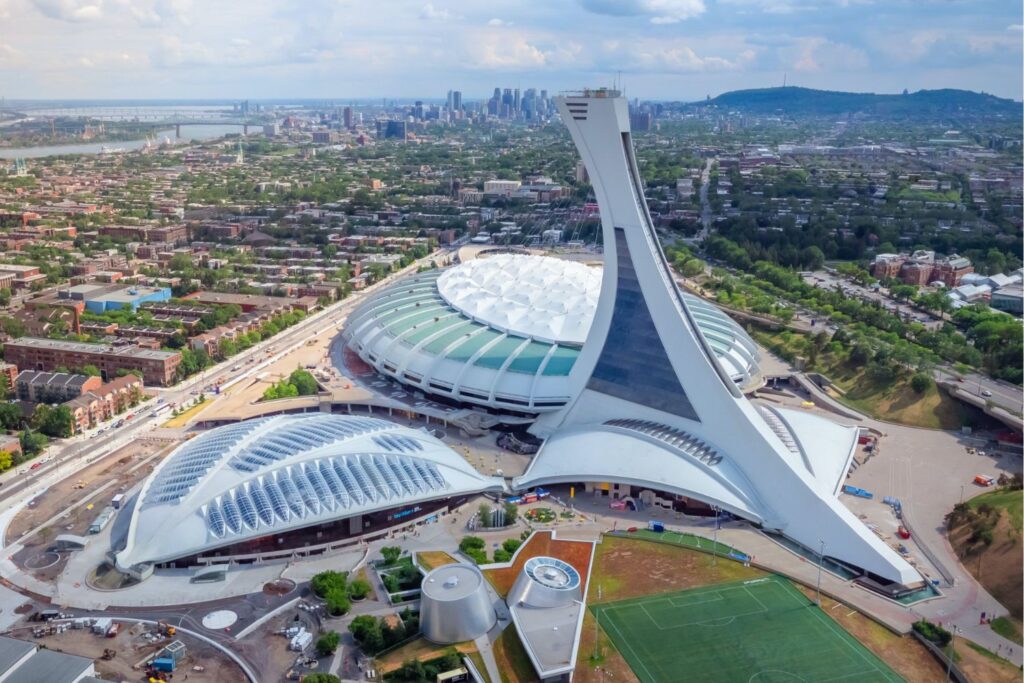 There are many individual elements we could choose from to answer this question. Perhaps it's the personal touch that's synonymous with our airport limo service, making your travel through YUL – Montreal-Pierre Elliott Trudeau International Airport that much easier.
Maybe it's the outstanding fleet and the incredible drivers that make you feel welcome, heard, and catered to.
Sure, elements such as those are a part of it, but it's more holistic than any one piece. Here are some of our best attributes.


A Stickler for Time
Time is always of the essence, and being the best limousine service in Montreal means being on time every time. There are no exceptions. As you can tell, customer satisfaction is very important to us and a part of that is being where you expect us to be when we commit to being there.
You Are Our Priority
Sure, "VIP treatment" can sound like a nice buzzword to turn a few heads, but for us, it represents a lot more than hot air. It's the way we operate and how we serve. Without you, we don't have a business model, which means it's in our mutual best interest to ensure that you are catered to.
You can hear it in the way we interact and you can see it in the way we deal with your personal items and maintain confidentiality. There is nothing we put before our customers.
Our Montreal Limousine Service Is Second to None
We pride ourselves on our ability to serve and bring luxury and comfort to the table in everything we do. A part of this is understanding the unique requirements of every engagement and tailoring our base formula to deal with it accordingly.
An individual will have different requirements from a corporate entity. Wedding limos need to have a different feel from those meant for sporting events. It's a question of what we do to adjust to ensure that our customers receive that outstanding service we profess to deliver.
Professional Drivers Are on the Job
We could not be more proud of our chauffeurs. One of the reasons we can say that we offer best-in-class limo service in Montreal is because of the work that they do. They are as certified as they are professional.
All our clients can attest to the fact that they feel like they are in caring and capable hands whenever they call upon us. Efficient, dependable, and brimming with knowledge are a few modest ways in which we describe our team of drivers.
We're Always Here for You
Availability is also a big part of that "great service" equation. We need to be there when you need us. That's why we operate 24/7. You don't ever have to worry about it being too late or too early for you to depend on us.
Competitive Prices
There are no two ways about it. If you are looking to book a limo service in Montreal, you're looking for a premium experience. We understand that. Why wouldn't you want to travel luxuriously? With that said, we understand that pricing can sometimes feel prohibitive.
Through optimizing our processes, we can offer a limo service that yields the experience you want and need at competitive prices.
Our Fleet Speaks for Itself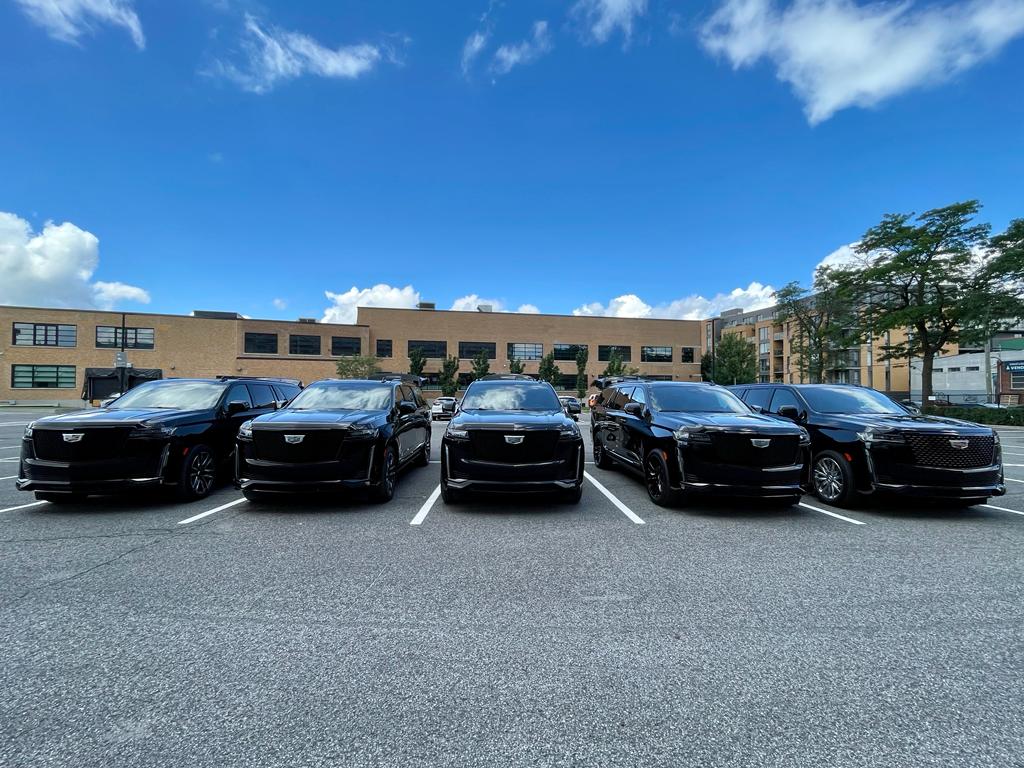 We believe that when you look at a limousine in Montreal, it should reflect the class of the service provider and the comfort that is expected. When you sit in our vehicles, what you see should translate to what you feel, hear, and even smell.
Rest assured that fleet maintenance is one of our strengths. A clean, detailed, and comfortable vehicle is what you deserve.
Industry Experience Providing Limousine Services
Industry experience speaks for itself. We've been providing top-class limousine services for the past 25 years, and here we are today still depended upon by many. That's because we've managed to do it right all this time and will continue to do so.


A Quick Look at Our Outstanding Fleet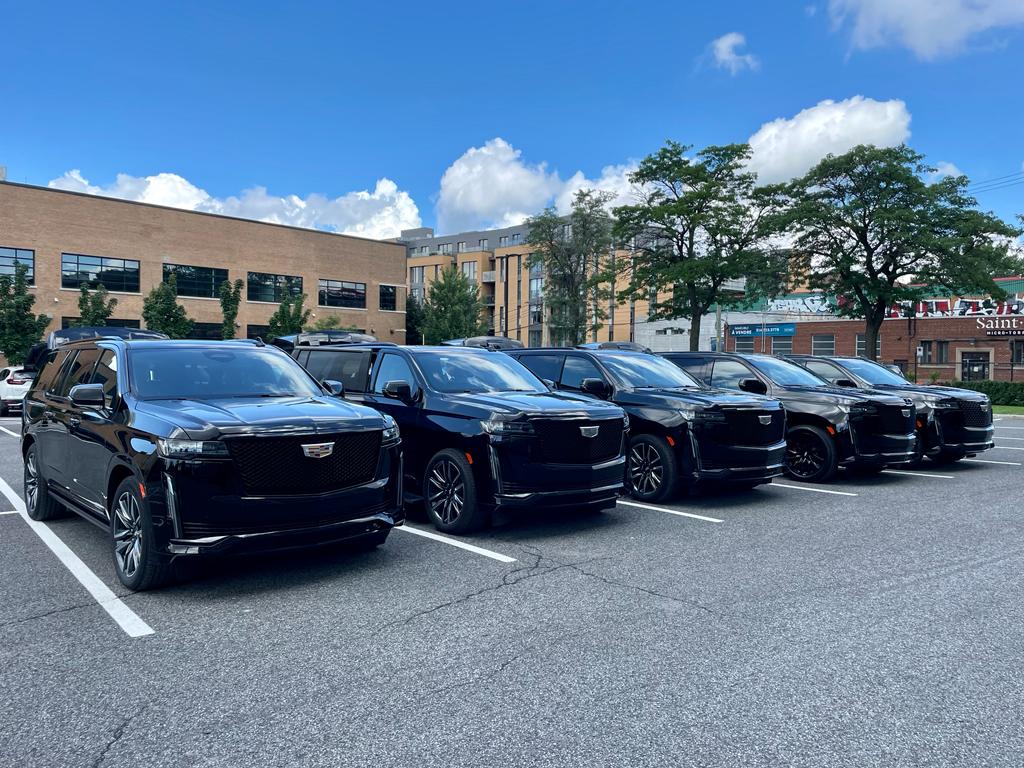 So far, we've said quite a bit about our impressive fleet. We've spoken to the cleanliness and maintenance elements and the extent to which we prioritize them. While that's great to know, it's also good for you to have an idea of the specific vehicles that we use. So, without further ado, why don't we take a look at our luxury black car service options?
Cadillac CT6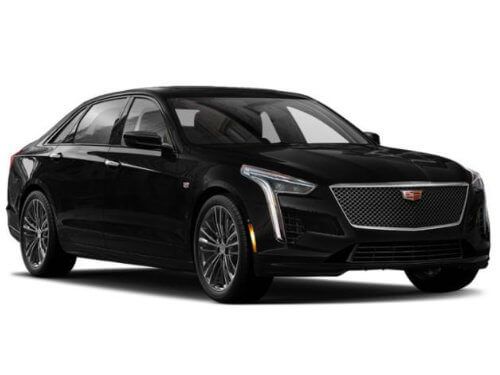 We'll start things off with the Cadillac CT6. This is a sleek sedan from a well-renowned manufacturer boasting a black exterior and either a black or chocolate brown all-leather interior.
There's no need for you to worry about your smartphone dying as it's equipped with USB ports to keep you fully powered.
Three pieces of luggage are allowed and this is a combination of regular size and carry-on pieces. Finally, the maximum capacity is two passengers.
Genesis G80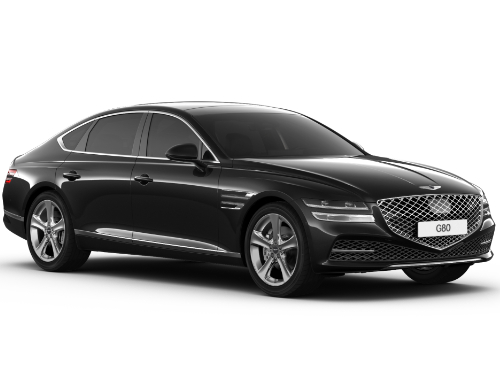 Next on the list is the Genesis G80, which combines both antique and contemporary visual elements. Be that as it may, there is nothing antique about the way it runs. Our signature black exterior makes a return here and it's complemented by the black leather seats insides. Additionally, you'll have USB ports for smartphones to keep you online.
Like the CT6, the Genesis G80 will allow you three pieces of combined luggage and will accommodate a maximum of two passengers.
Cadillac XT6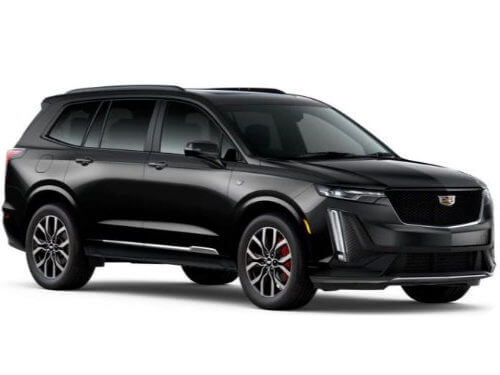 We move to our Cadillac XT6 next and this is where things start to take a larger turn for those who may need a little more room than the sedans offer. Enjoy a beautiful black exterior complete with either a black or Tuscan brown leather interior. Of course, smartphone USB ports are present for your use.
As far as luggage goes, it's six pieces of combined luggage. Finally, this option seats a maximum of three passengers.
Lincoln Aviator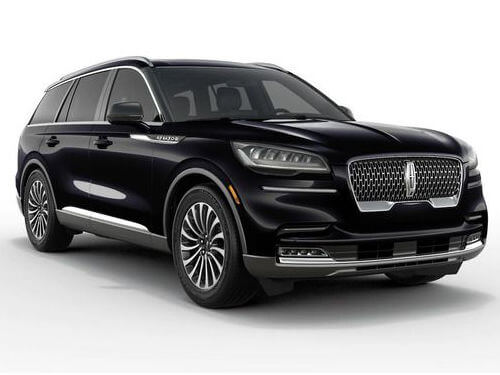 Keeping things in the medium-sized range, we turn our attention to the Lincoln Aviator. It's a visual statement of class and sleekness. The black exterior is present here and this time it will be complemented by a black leather interior for a uniform look.
We can't forget about the USB ports for your trip either and the fact that you get six pieces of regular and carry-on luggage combined. Again, the maximum number of passengers here is three.
Cadillac Escalade SUV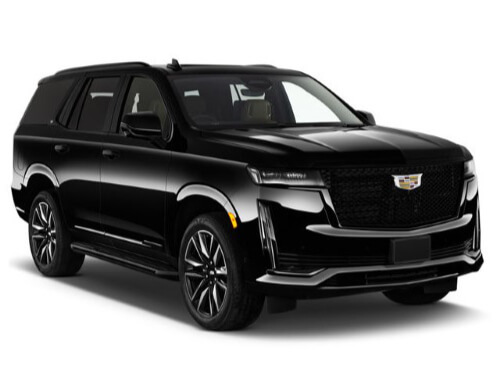 Now, we move into the largest section of our fleet for those who may have a bigger traveling party or who may need to carry even more than six pieces of combined luggage.
The Escalade is a model that needs no introduction but the hardy Cadillac SUV looks nothing short of luxurious with our trademark black exterior. The leather interior is black or Tuscan brown, both of which are stunning. Of course, your USB port needs are taken care of.
A combined total of eight pieces of carry-on and regular luggage are allowed and up to six passengers can be accommodated
Lincoln Navigator SUV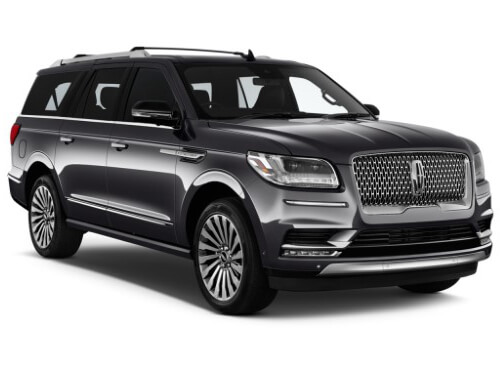 Our final offering is the Lincoln Navigator SUV, which we also stand incredibly proud of. It is a visual marvel thanks to the matching black interior and exterior. Plug your smartphone in for charging just like you could in all the other models.
Like the Escalade, the large size allows for up to six passengers and a combined total of eight pieces of carry-on and regular luggage.
Experience Amazing Service with Our Airport Limo Offering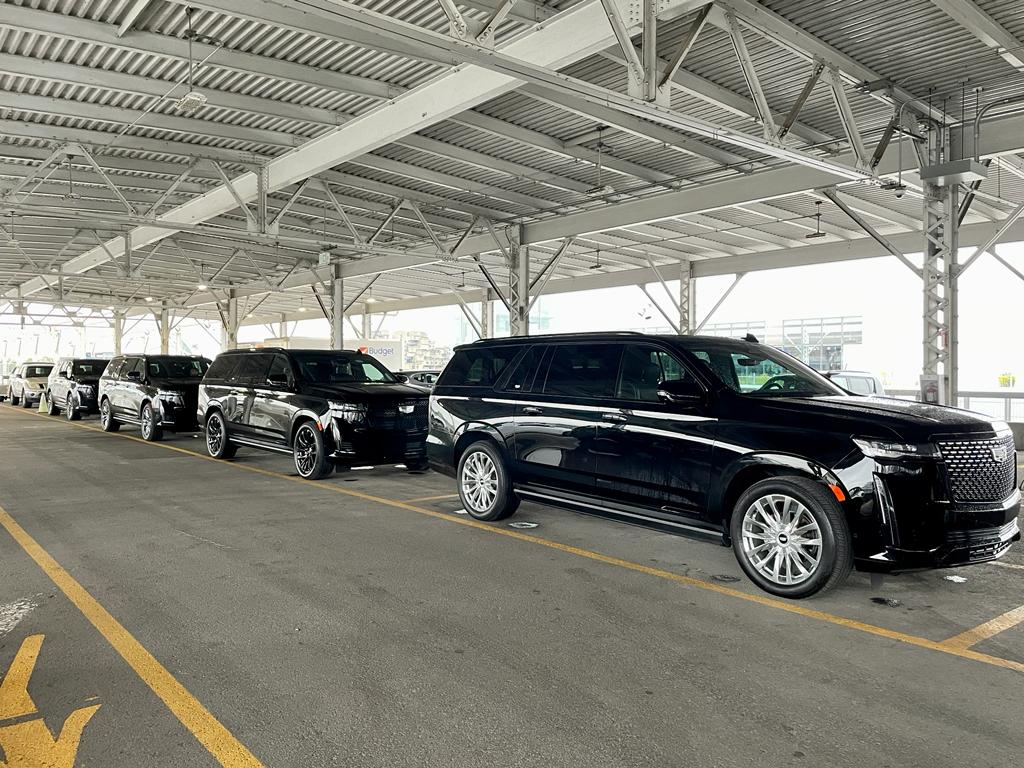 If you're our customer, you need to be traveling in style, and this is where our airport limousine service comes into the mix.
We start things off even before you arrive, ensuring that we reach out and ensure you understand the reservation process. Our expert customer service team will ensure that any queries or concerns you have are taken care of. You can even get suggestions of local sights to see, which is great for those who may be visiting Montreal for the first time.
Our team will then ensure that you are catered to as you arrive. We understand that flights can sometimes be delayed, which is why we'll track your flight to be waiting there for you.
Note that we offer a series of add-ons such as our "meet and greet" service, scheduled transfers, discreet transport for VIPs, or transport for special meetings. We also have an "as directed" hourly service, which sees us stay for the duration of your engagement. All this, coupled with our state of the art dispatch automation, ensures that all your bases are covered.

Bring Luxury to Those Special Days and Nights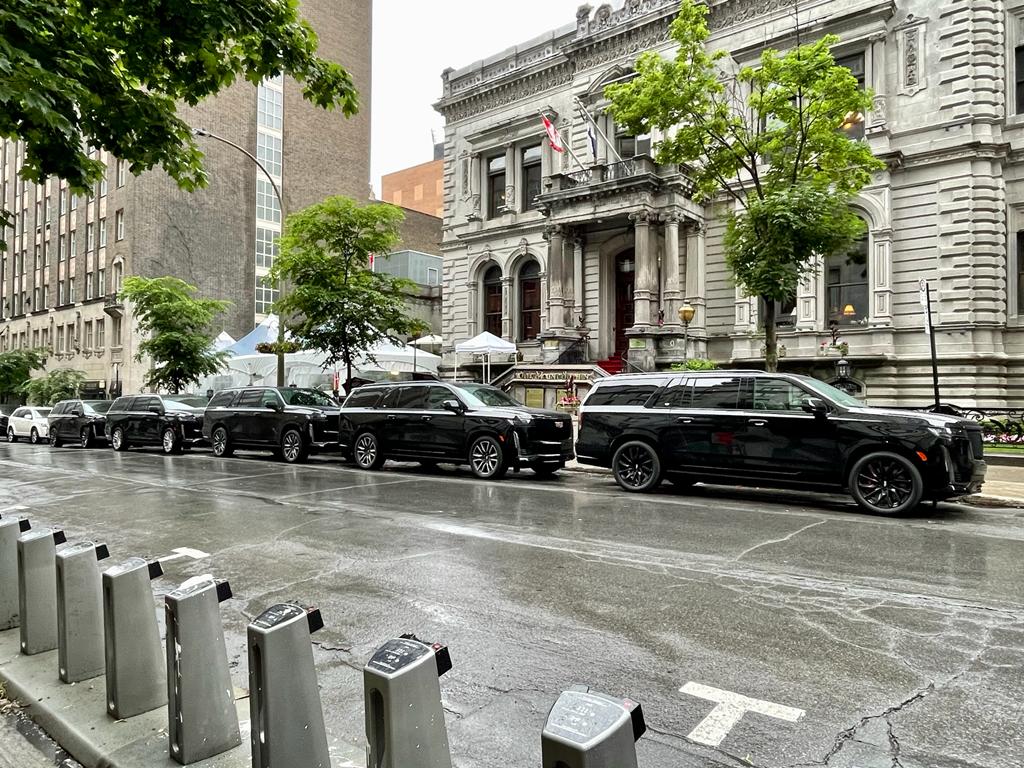 From wine country tours to hockey games, and everything in between, we allow you to add that touch of luxury to the occasion. Apart from taking care of you, we aim to impress you with our customized transportation offering.
As you are in transit, we want you to do nothing but sit, relax, and enjoy the environment, as you take it all in.
It really doesn't matter what the special occasion is. Maybe you're about to have the perfect romantic evening with a special someone as you get ready to pop the question.
Maybe it's just enjoying the Jazz Fest as so many others do. Whatever it may be, travel in style without a care in the world.
How Does a Tour of Montreal City Sound?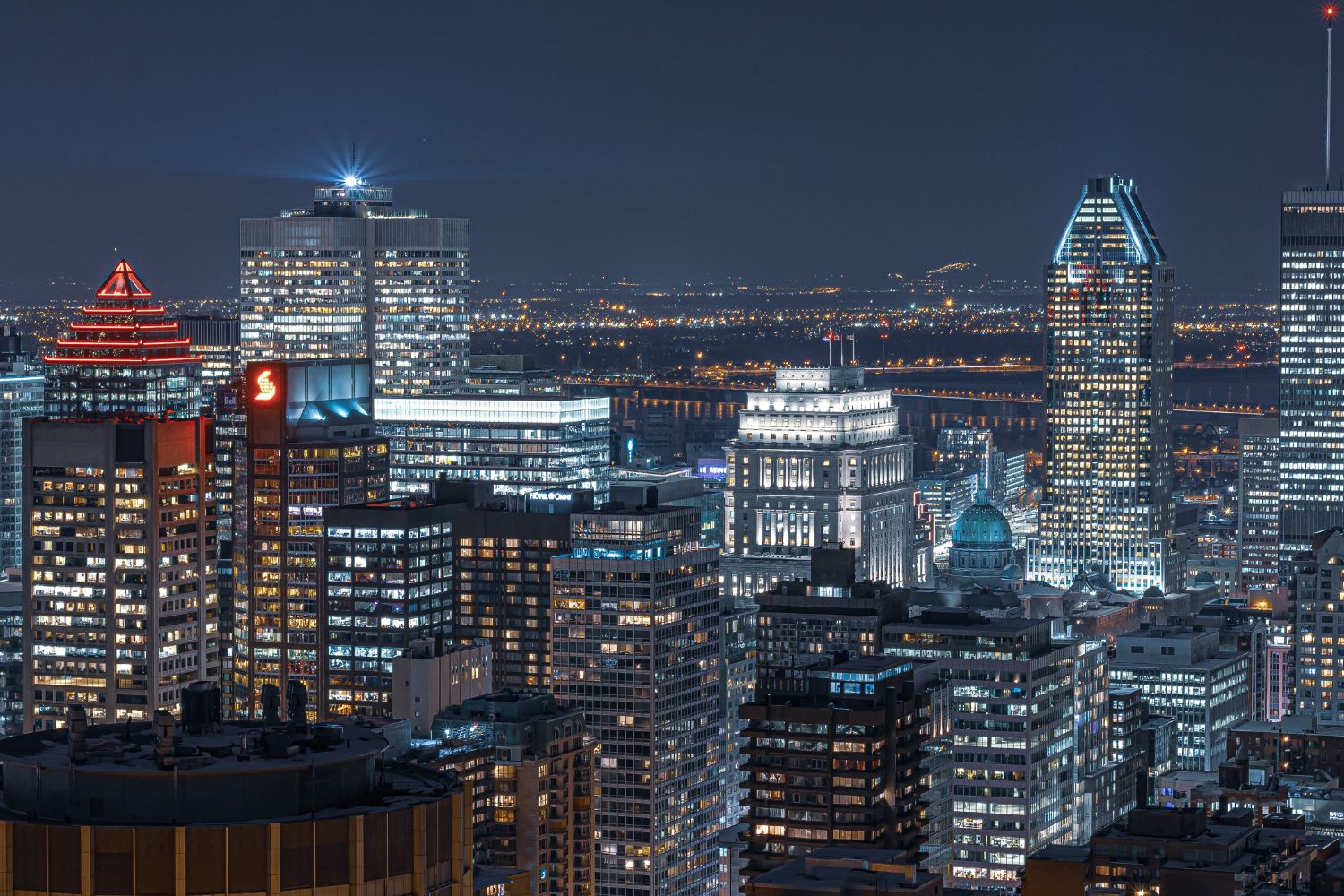 This one is especially popular with those who either visit infrequently or those who are getting to enjoy Montreal for the first time. There are quite a few tourist attractions that are pretty popular and we understand why you'd want to enjoy as much as possible.
If this sounds like something you're interested in, then perhaps you would love one of our specially curated city tours.
Since this is our service area, we know all the little hidden gems just like we know the popular places. Consider one of our preexisting packages or if you already have some places in mind you'd like to go, we allow you to customize the tour too. To us, you're the main attraction, after all!
We See You too Corporate Clients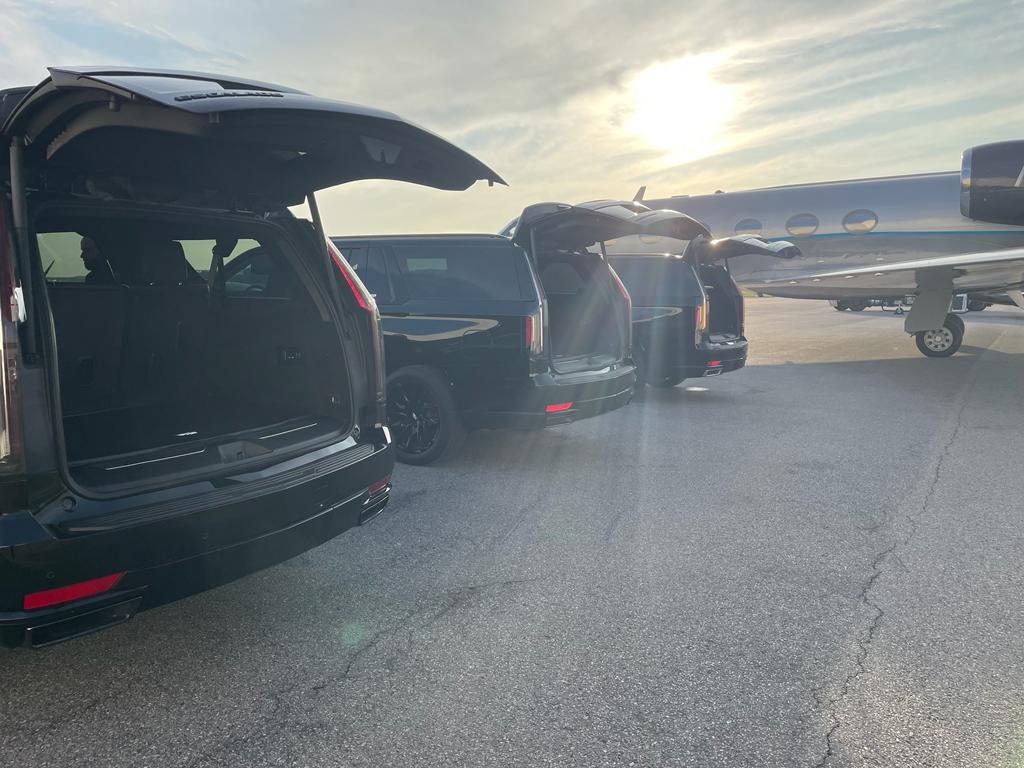 This is one of the things we're most proud of. For 25 years, we have been the undisputed leader in the area of corporate ground transportation. Of course, after having done this for so long, we have only been able to make the experience better. That's why we now have strategic and fruitful corporate partnerships.
Some of the benefits that come with this are as follows:
As directed service for all your roadshow needs. We adjust to whatever your schedule may be. Let us know where we need to be and we will be there.
Detailed monthly billing, which we know will make your accounting entries easier and referencing for auditing purposes will be a breeze
Both long and short-distance travel options to major metropolitan cities such as Québec, Ottawa or retreat towns like Mont-Tremblant and Montebello
State of the art dispatch system allowing you to keep track of your chauffeurs as they update their status in the process of your reservation. Real-time automated SMS notify you to know when the driver is En Route, On Location and when the Passenger is on Board and Dropped off
Volume discounts offered to corporate accounts
The Cost of a Montreal Limousine Rental
What is our limousine price scheme? This is a pretty popular question, and for good reason. After all, who doesn't want to have an idea of what their bill may look like before they jump in head first?
A typical sedan ride begins at $135 CAD, with SUV rides starting at $170 CAD. This cost will change based on additional stops, gratuities, overnight fees, personalized airport meet and greets, airport fees, etc.
As you can see, the type of vehicle selected makes a difference. Apart from that, there is also the number of passengers, how long the trip takes, and the distance covered.
Choosing the Right Limo Is Essential
One of the reasons we have different fleet options is to appeal to the differing needs of different customers. With that said, you may wonder how you should make the choice. Here are a few recommendations:
A luxury sedan is recommended for two or less passengers
A midsize SUV is recommended for up to three passengers or where there may be four to six pieces of combined luggage
A party of four to six passengers or in cases where there may be seven or eight pieces of luggage.
Note that in cases where a sedan or midsize SUV may meet your needs, you can upgrade out of preference, but this will come at an additional cost.
How to Book Our Limo Rental Services
Booking our limo rental services is pretty straightforward. The easiest way to book is by clicking here or calling us 514-996-3223 or toll-free at 1-855-668-6466. You can also go to our fleet page, click on the "Book Now" button that corresponds to the vehicle that you are interested in.
Once you do that, you'll be taken to the contact area. Fill out the details such as your name, contact information, date and time of service, and any necessary additional details.
You can also call or email us using the contact information below.


Choose Our Luxury Limousine Service Today for Unparalleled Comfort!
Now, you have a much better idea of what we do and why we are considered among the best that Montreal has to offer.
We encourage you to reach out to us for any information you may need about our services by calling 514-996-3223 or toll-free at 1-855-668-6466. You may also email us at info@mimolimousine.com.
Frequently Asked Questions
Does Mimo Limousine Offer Stretch Limos?
No. Stretch limos are not a part of our fleet. You can see the vehicles that we offer on our fleet page.
What Do Limo Rentals Typically Cost?
A typical sedan ride begins at $135 CAD, with SUV rides starting at $170 CAD. However, the final cost will depend on a series of factors including the number of passengers, duration of the ride, customized airport meet-and-greet needs, etc.
What Should I Think About as I Choose a Limousine Service Near Me in Montreal?
When you choose a limousine service, you want to be assured of industry experience, professionalism, and vehicle types that will meet your party and luggage accommodation needs.
For example, Mimo Limousine is the place to go for all your corporate ground transportation requirements.
Can I Get Assistance with Destination Recommendations?
Yes, our expert, caring customer service team can help to provide a series of great places to visit, especially for those who may be new to Montreal. Bear in mind too that we offer pre-packaged and custom tours if needed.
What Kinds of Vehicles Are Available from Mimo Limousine?
Our fleet consists of the following:
Cadillac CT6
Genesis G80
Cadillac XT6
Lincoln Aviator
Cadillac Escalade SUV
Lincoln Navigator SUV
You can see more details on each vehicle here.
Do You Provide Limo Rentals for Late Night Events?
We operate 24/7, which means that you don't need to worry about not being able to access a limo because we are closed.
Are There Any Special Corporate Offerings?
Yes, we have been an industry leader in corporate services for over 25 years. Have a look at the perks and details on our corporate service page.